In addition to our regular gallery hours and class schedule, we also host many other skill building workshops and special events for artists of all skill levels.
Paint your own one-of-a-kind pottery, ongoing on our beautiful outdoor Art Deck. Call during business hours to reserve a time or for more details.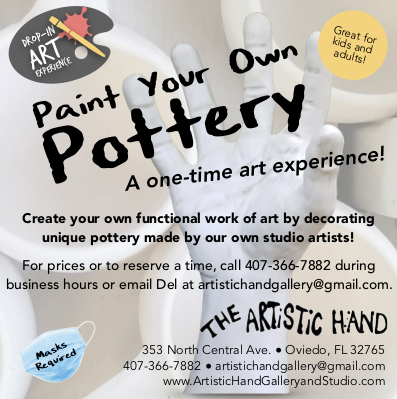 Our community of students, instructors, staff, and professional artists come together twice a year to display their beautiful art and share their work work others. Come and enjoy music, the artistic community, and pick up a few handmade gifts for the upcoming holidays.
There are lots of great things in the works here are the Artistic Hand, but we aren't quite ready to announce them right now. Check back soon for updates!