The Artistic Hand Art School & Studio offers a variety of ceramic, painting and jewelry classes to the Central Florida community. We are committed to the concept that learning and appreciating art is a fun, healthy and life-enhancing activity and experience. Our classes for adults are offered in 8 week terms throughout the year. Adult students have the added benefit of more than 15 hours of open studio time each week to come in and work on their own.
ADULT COURSE TERM SCHEDULE
TERM ONE- Weeks of Jan 7, 2019 to Feb 25, 2019
TERM TWO – Weeks of Mar 4, 2019 to Apr 22, 2019
TERM THREE –  Weeks of Apr 29, 2019 to Jun 17, 2019
TERM FOUR –  Weeks of Jun 24, 2019 to Aug 19, 2019
TERM FIVE-  Weeks of Aug 26, 2019 to Oct 14, 2019
TERM SIX – Weeks of Oct 21, 2019 to Dec 16, 2019
Silver Clay Jewelry
During 8-week class, you will learn how to make your own fine silver jewelry creations using precious metal clay. Each week a new project will help you gain a variety of skills and techniques for making your own original designs.
Precious metal clay and gemstones will be an additional charge, but all firings and tools are included. Perfect for all skill sets from beginners to PMC experts.
7 PM to 9 PM Mondays
Instructor: Ann Robinson
8-week term
$165 (plus materials)
Painting, Drawing
& More
This class is for people who are interested in learning a new skill, refining their drawing skills, or wanting to work with paints – from water color to water soluble oils. The class is available to any skill level, from beginners to advanced. Teens interested in this class should be 16 years of age or older, self-driven with an ability to work independently and have specific goals in mind. No two people work on the same image/subject and all artists learn to work in a variety of media of their choosing.
6:30 PM to 8:30 PM Fridays

9:00 AM to 11:00 AM Saturdays
Instructor: Valerie Kelley
7-week term
$145 (plus materials)
All About Clay
Learn a variety of ceramic techniques including hand-building, wheel throwing, decorating techniques, and glazing! Once you have gained a core skillset in how to work with clay, you can create whatever forms you wish under the guidance of our instructors.
In addition to scheduled class times, your registration also allows you to work on your own during scheduled open studio times throughout the week. All tools and materials are at your disposal with the exception of the clay itself. All pieces will be fired within two weeks at no cost unless they are unusually large or numerous.
Perfect for all skill sets from ceramics beginners who want to learn the basics to clay experts who want to try more advanced techniques.
7 PM to 9 PM Tuesdays or
10 AM to 12 PM Thursdays or
7 PM to 9 PM Thursdays or
Instructors: Del Seaman, Julie Harbers
& Cinder Henderson
8-week term
$250 (plus $20 bag of clay)
NEW class!   Intro to Classical Drawing & Painting
This class will give students the skills to complete a finished and accurate drawing which can be used to complete their own personal projects. In addition, we will cover an introduction of the process of a basic drawing onto a panel—the basic indirect painting method.
6:30 PM to 8:30 PM Fridays
Instructor: Reese Osborne
7-week term
$165 (plus materials)
* Photos are not yet available
Our Expert & Caring Instructors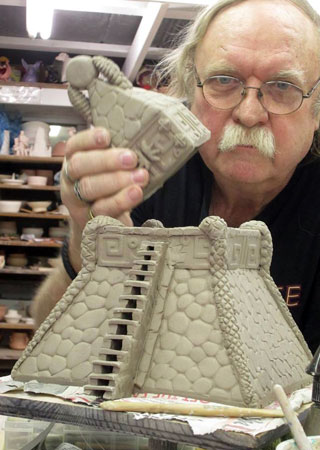 Del Seaman
Hand Building/Owner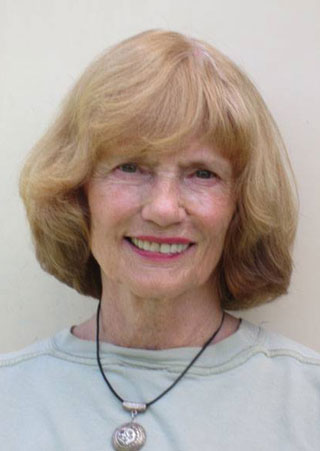 Ann Robinson
Silver Clay Jewelry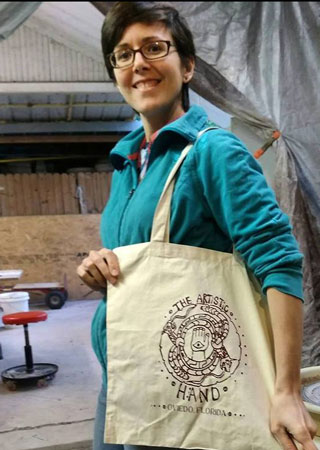 Julie Harbers
Wheel Throwing/Glazing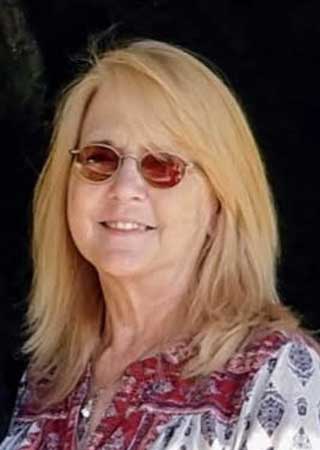 Cinder Henderson
Wheel-Throwing/Glazing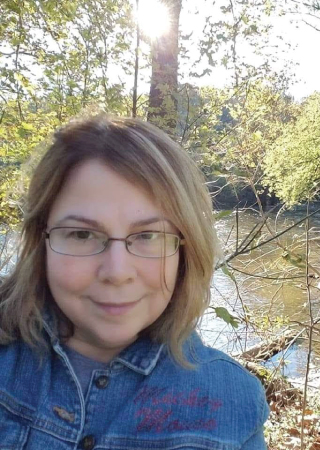 Reese Osborne
Intro to Classical Drawing
Valerie Kelley
Painting, Drawing, and More
Mary Field Nelson
Silvery Clay Jewlery
Before I moved to Florida I searched for a pottery studio so that I could continue working with clay. After searching for awhile I finally found the Artistic Hand and after talking with Del he made room for me I am forever grateful. It saved me during a very challenging time in my life. The people here have become friends and my art has developed with the help of Julie Harbers. The community is wonderful.
NEXT TERM BEGINS WEEK OF June 24, 2019
Call 407-366-7882 to Pre-Register Today